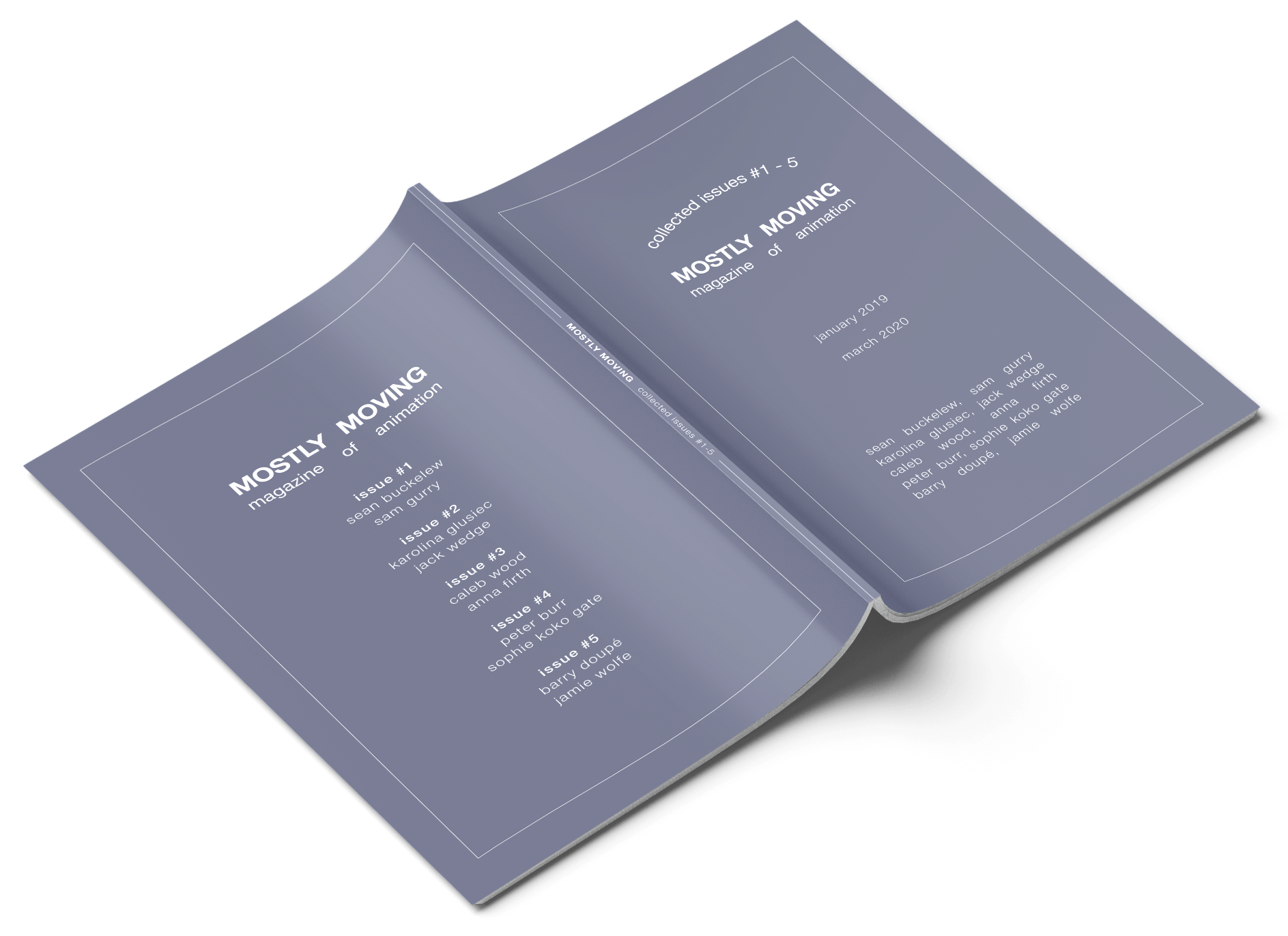 Mostly Moving
 is a quarterly print and digital publication launched in 2019. The magazine features interviews with and original essays by two contemporary animators per issue, with a focus on those working independently or with an experimental practice. It is a platform for animators to develop and articulate the concepts important to their work and exists as an ever-growing catalog of contemporary animators working across media, continents, and identities.
Contributing artists to date:
Sean Buckelew, Sam Gurry, Karolina Glusiec, Jack Wedge, Caleb Wood,
Anna Firth, Sophie Koko Gate, Peter Burr, Barry Doupé, Jamie Wolfe
Press:
Cartoon Brew (2020)
Visit 
mostlymoving.com
to read and purchase issues.